Posted:
March 6, 2015
10:28 pm
---
News
---
I'm very pleased to announce Second Saturdays at MakeICT! We're committed to providing at least one workshop every month, and we've been consistent with that. Scheduling these workshops has always been a little hairy though, but now you can count on a workshop happening every month on the Second Saturday! Most months will still probably see other events and workshops at MakeICT, but we'll try to spread these out.
In January, our membership held a general meeting and voted in approval of MakeICT to to pursue a new location. With that approval, our board of directors entered negotiations for a new lease. Much to our dismay, the property we had our hearts set on was swept out from under us. Not to despair, though, because we continue our search and remain optimistic.
---
Past Events
---
Workshops
Valentine's Day hand-made cards
One week before Valentine's Day, we hosted a workshop for people to create fun, moving greeting cards. Valerie Lillich is a local crafter, and you can regularly see her hand-made greeting cards on display at craft shows, fairs, and markets. She shared her designs and instruction to make this workshop really fun. Thanks, Val!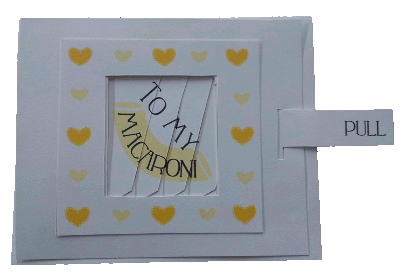 You can check out more of Val's work in her Etsy shop or at the Some Kind of Vintage booth at the Derby Antique Market.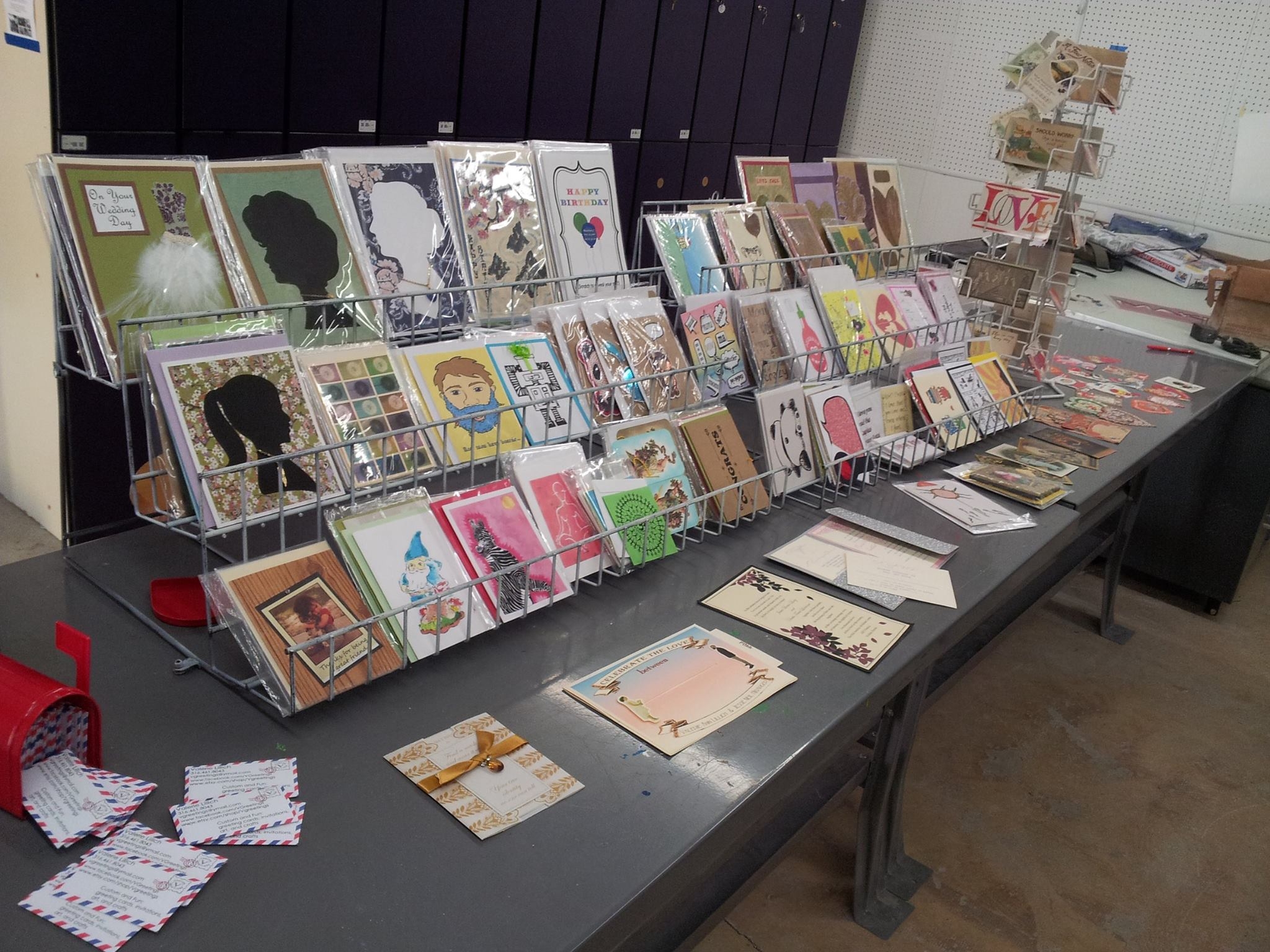 Outreach events
Wichita Council of Engineering Societies
MakeICT was invited to be part of the WCES Annual Banquet for the first time this year. We had volunteers set up a table to demonstrate some of our fun toys, tools, and equipment – and to help spread the word about MakeICT. Huge thanks to our awesome volunteers!
Society of Women Engineers Expo (SWEexpo15)
Every year in February, the Society of Women Engineers Wichita Section hosts SWE Expo – a free event for kids to learn and experience engineering activities and workshops. This was our second year at the SWE Expo, and Barbara Davis (one of our board members) is also a prominent figure in Wichita SWE. She made sure we didn't miss out.
We brought our 3D printers, markerbots for kids (and adults) to build, and this really cool binary card reader, made by John Harrison. Check it out!

devICT Events
Real Time Media Manipulation with Pure Data
At February's devICT talk, our very own John Harrison brought his laptop, a webcam, speakers, and some bananas to demonstrate some of the power of PureData. I could tell you more about it… or you can just watch!

If you're interested in learning more about PureData or patching in general, join the Wichita Patcher's Circle! Beginners and veterans are all welcome!
---
Upcoming Events
---
A hot Iron, a wet sponge, and a little patience is all it takes to make something really cool. Attendees will be given a circuit board, custom-designed by our workshop leader, as well as some nifty components to solder together and make something fun and interactive. What you make is yours to take home with you!
Workshop instruction will run from 1-3pm, but we'll be sticking around until at least 4 to help out anyone who wants to stay!
Join us in celebration of everyone's favorite irrational number! Whoever can correctly recite the most consecutive digits of Pi will win a Raspberry Pi 2, donated by yours truly!
Everyone's also invited to bring Raspberry Pi projects for show-and-tell! What have you made with yours?
This is an entry-level learn-to-crochet workshop covering basic stitches. Examples of some vintage items will be on display. Our workshop leader is generously donating supplies for the participants! Thanks, Michelle! I'm looking forward to this 🙂
Arduino Day is an international celebration of the microcontroller platform which has changed the way people can create! Everyone is invited to come hang out at the makerspace and to bring their favorite Arduino (or other microcontroller) project for show-and-tell. We'll also be working together to build Arduino-powered floppy drive organ for the makerspace like this one: https://www.youtube.com/watch?v=bGSTYvx5c78
Join us!
April events
---
Open Hack Nights
Don't forget, every other Monday is Open Hack Night! We open our doors to the public and invite people to bring a project, bring a friend, or just bring themselves. There's always something interesting going on!
---
PS – Readers paying close attention will notice that we skipped over February's update. Well, we didn't really skip over it – I'm just changing the naming scheme to be consistent with our newsletter and the timing of publication. Don't worry – you haven't missed out on anything yet!