Posted:
April 2, 2015
10:46 am
---
News
---
Everybody probably knows by now, but just in case you don't… WE'RE MOVING! We'll be transferring all of our worldly possessions on Saturday, April 4th – come lend a hand (or some boxes, or a pickup, or some friends)! Also, we're planning a big Open House event on April 24th as part of the ICT ArtDOG campaign. This is your best chance to come see what we're all about!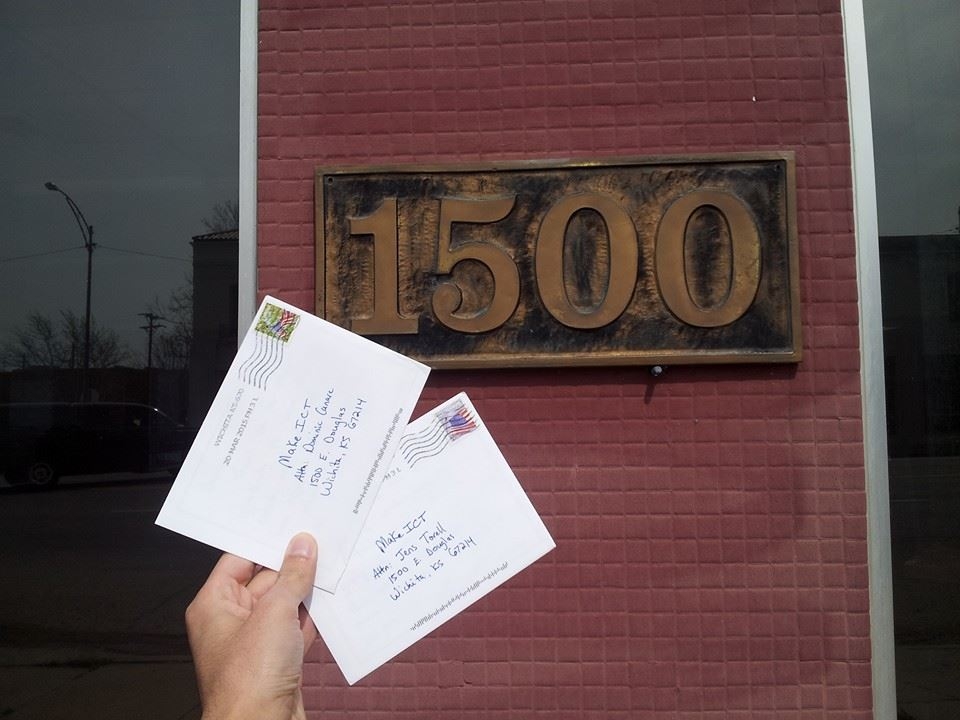 In March, we created an official guest policy (be sure to check the standing rules for details), we're working on a re-designed website, and we're creating an official orientation process for new members. Always busy!
---
Past Events
---
Workshops
Learn to solder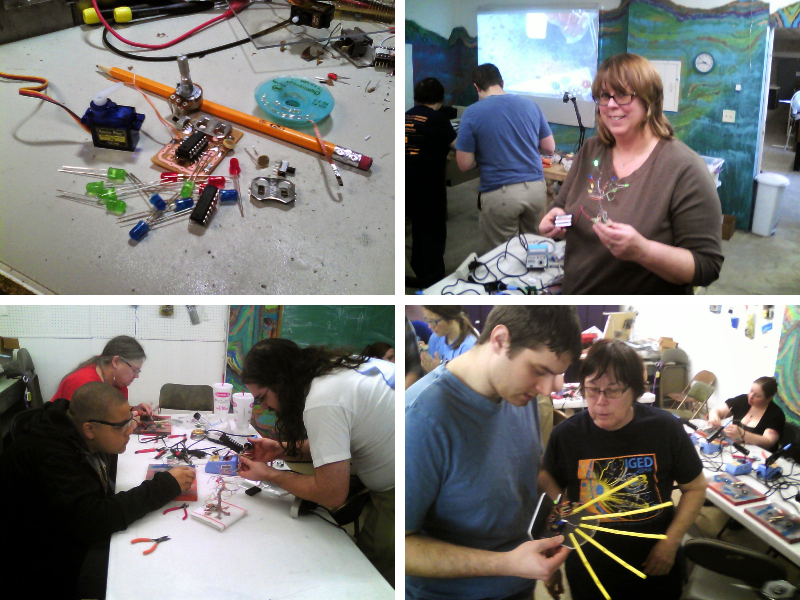 What new skills have you learned recently? It's been a while since we've done a Learn to Solder workshop, but they're always a lot of fun. This time around, we had 3 projects that people could choose from: a light-reactive LED tree; a knob-controlled, robotic claw; and a custom-programmed light-and-sound greeting card circuit. People who attended had fun learning how to solder and assemble their creations, and I had a lot of fun programming songs for people! We ended up with some Super Mario Brothers, The Beatles, Ed Sheeran, Awolnation, and one or two more. Fun times!
Pi Day
While this year's Pi day (3.14) wasn't our most popular event ever, we did have several people come to share a few different pies with each other! What ideas do you have for celebrating Pi Day 2016?
Crochet Basics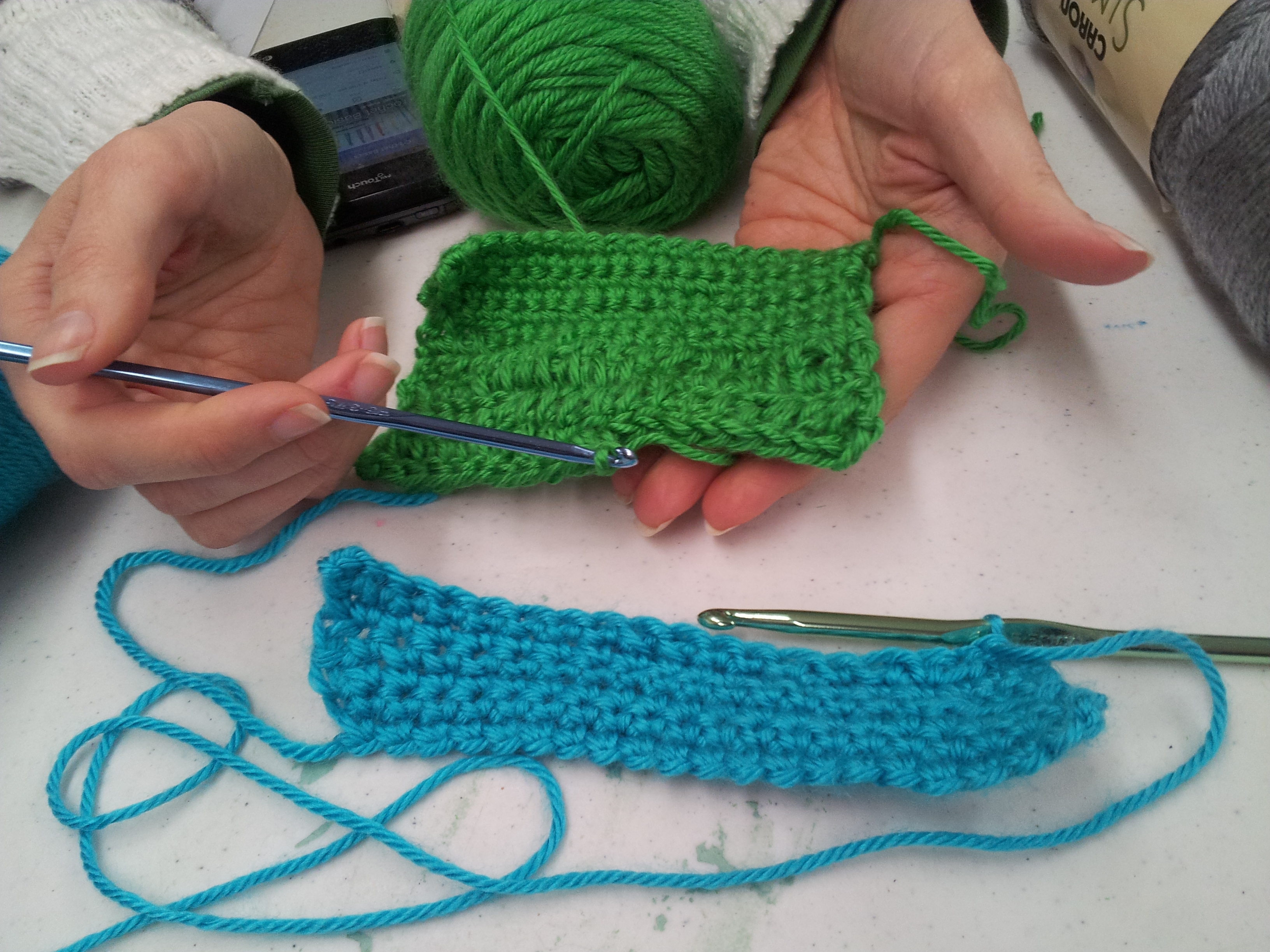 I have to admit, learning the basics of how to crochet was easier than I thought it would be, thanks to Michelle Armbrister and her workshop assistant. We started with a video, but to be perfectly honest, it went too fast for me and wasn't much value. After the video, we went hands on. I'm not sure I would've made it through if I didn't have someone there to show me what's what!
Besides just learning something completely new to me, I think my favorite part of this workshop was seeing some of the crochet work which has been passed down Michelle's family. Some of these were insanely intricate pieces made with simple motions. This is going to sound super-nerdy, but it was fun to think about the algorithms involved in successfully executing a pattern.
Arduino Day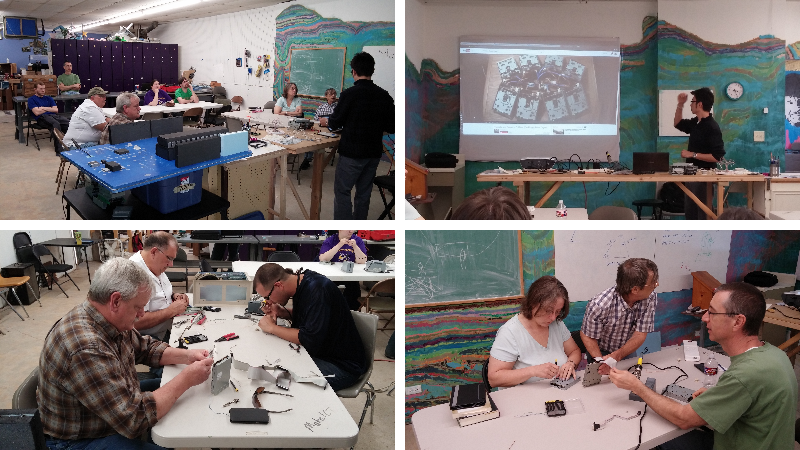 It's hard to believe it's been a year since we last celebrated International Arduino Day by creating a fully-functional, larger-than-life Arduino. We didn't have a lot planned this year, but I did take the opportunity to share a little bit about what an Arduino is, what it can do, and what the impact has been on the maker-community. We spent the rest of the time following an Instructable (with good instructions but bad diagrams) for creating a floppy drive organ. By the time we finished, we had 3 working floppy-drive-instruments and were able to play a couple of MIDI tunes!
We also had Kip Landwehr there to show off his Arduino-powered Legend of Zelda treasure chest. Neat!
devICT Editor Throwdown! Vim vs Emacs
Despite having "throwdown" in the title (and an exclamation mark!), devICT's monthly talk was friendly and good-natured. A picture is worth a thousand words, so here's this: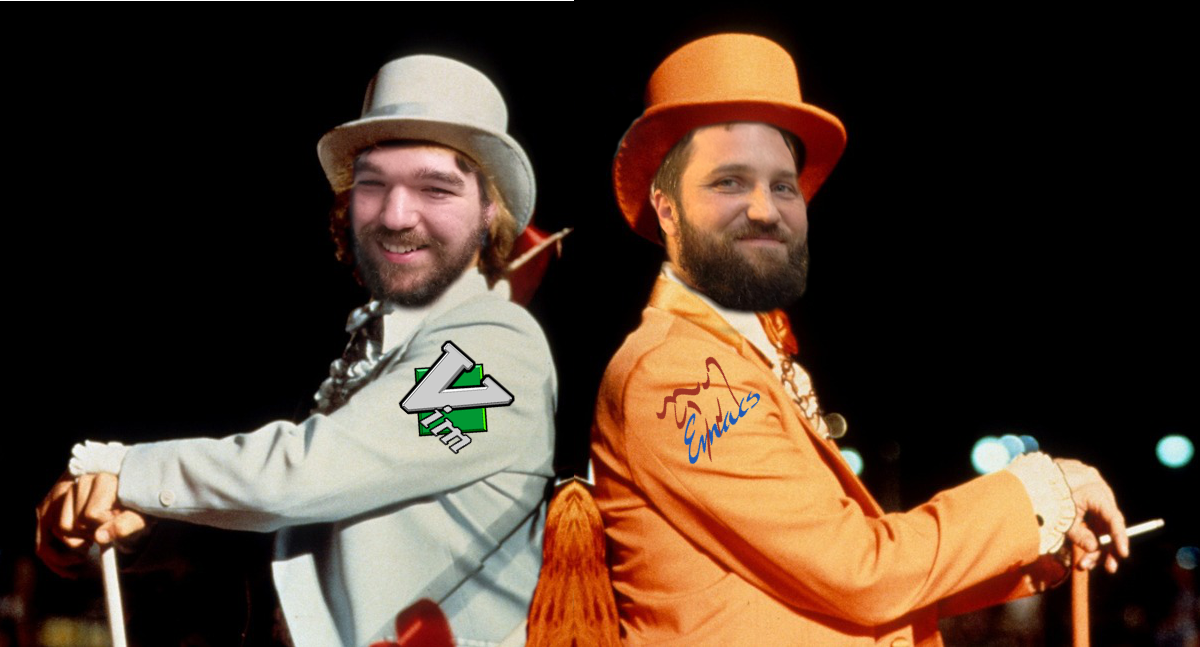 Jacob Walker and Matthew Keeler indulged us with keyboard magic tricks while demonstrating their favorite editors. Watching them work is like watching a painter create on canvas, or a sculptor with marble slab, or a Subway employee with vegetables – BUT BETTER! If you didn't have chance to see it in person or watch it live, you can watch Jacob's Vim presentation and Keeler's Emacs presentation online!
---
Upcoming Events
---
We're moving! Help us move all of our stuff from Delano to the Douglas Design District!
We'll be starting in Delano at 9am. We'll have one leader present at both locations to coordinate moving out and moving in.
We could use any boxes to help pack, pickup trucks, and trailers if you have them!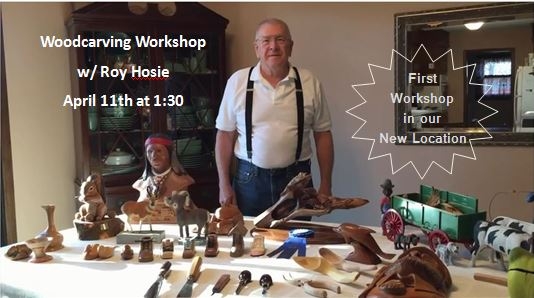 Join us to learn about the craft of woodcarving!
Hear about various tools and how they're used, including their care.
Take a look at several carvings examples
Learn about different types of wood and the importance of grain direction
Practice carving a 2-minute owl (That's an owl that can be carved in 2 minutes!)
April 24th – Grand Open House
YOU are invited to come check out our new home at a city-wide Open House, as part of the Art Day of Giving.
Ever wonder what a "Maker" is? Want to create a special project, but don't know where to start? Want to see a 3D printer in action?
Come meet some of our members, get a tour of the building, and try your hand at a few "Maker" projects. Makers of all ages are welcome!
Art Day of Giving (ArtDOG) is a 24-hour charitable giving campaign designed to support area nonprofits related to the arts. On the 24th our page on the Wichita Art Day of Giving site will be open for donations.
May events
Basic Electronics
Bike month
---
Open Hack Nights
Don't forget, every other Monday is Open Hack Night! We open our doors to the public and invite people to bring a project, bring a friend, or just bring themselves. There's always something interesting going on!