Posted:
January 30, 2018
2:23 am
One of the best things about MakeICT is our classes, and in 2017 we taught a LOT of them! Here are some numbers that we are truly proud of…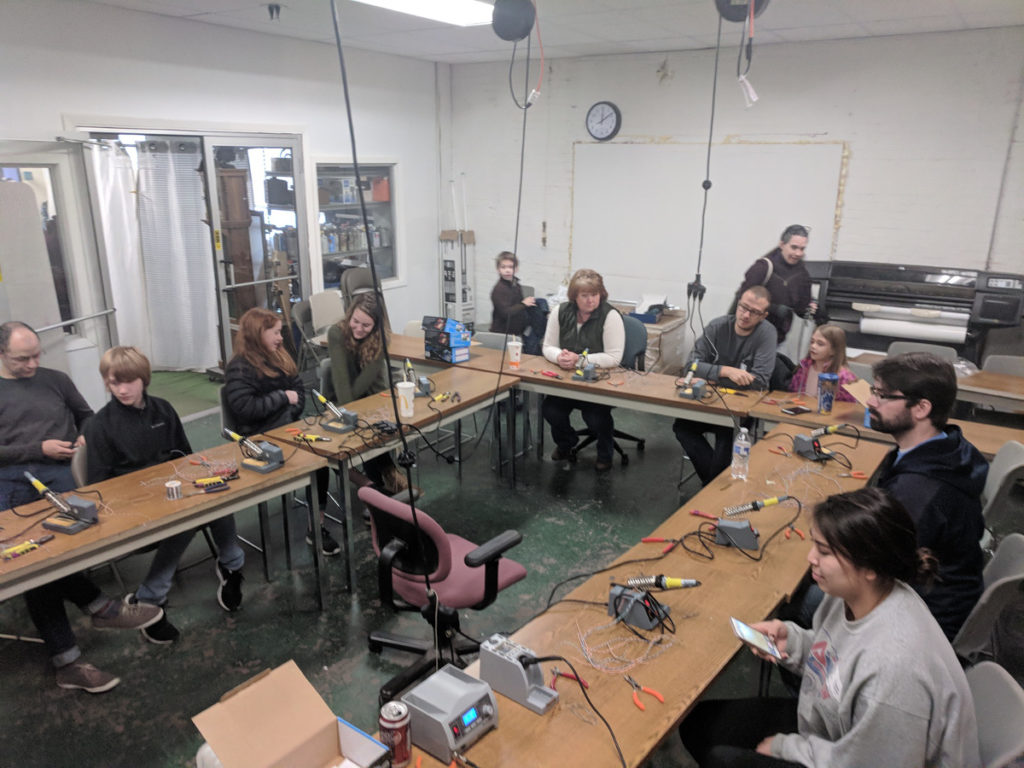 We taught 93 different types of classes last year! Some of our classes were basic tool instruction and some were project based. We made stepstools, aprons, wood lathe bowls, wichita flag shirts, drawer organizers, scarves, and whatever else came to our minds.
Our total enrollment for all classes: 1,682
We taught most of our classes several times, for a total of 261 sessions. That's about five classes a week.
We learned from 32 different instructors during 2017. The most active instructor was our metalshop lead Jeremiah Burian who taught 64 times. Not all of our instructors are that active of course – most taught less than once a week and 15 people taught only 1-3 times. Instructing at MakeICT is a great activity to try out, whether you want to teach once a week or once a quarter we'd love to host your class! Instructors set their own fees and take home 75% of the revenue. To contact us about teaching, fill out our teach a class form. You don't have to be a world-renowned expert, you just have to have some knowledge you're willing to share with the world.
633 different people took our classes. 57% were members of MakeICT – so we taught a lot of classes to non-members and guests just visiting. Nearly all of our classes are open to the public with discounts for members. We welcome anyone. About half of the people who enrolled took just one class with us. 22 people took ten or more classes.
Our most popular classes:
– Woodshop safety: 222 students
– Metalshop safety: 193
– Laser cutting basics: 116
– CNC plasma cutter: 67
– CNC/Shopbot Using Easel: 66
– MIG Welding: 66
– Tig Welding: 52
– Screen printing: 51
– Build a Step Stool: 37
– Introduction to 3D printing: 33
Our most expensive class was $60. Free enrollment available to members was used 546 times. Considering both members and non-members, the average person attending a MakeICT class paid $12.34. As a non-profit community organization here for Wichita, we are incredibly proud of our low cost class structure that increases access to the world of making.
Thank you Wichita for taking MakeICT classes to improve your skills and explore new ways to make! If there's a class you'd like to take, visit our calendar to enroll. If you don't see the class you want or it doesn't fit your schedule, fill out our request a class form and we'll send it on to instructors planning future sessions.