Posted:
February 22, 2018
12:13 pm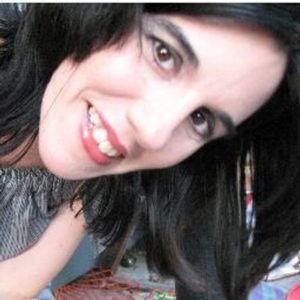 Our February featured maker is Malissa Long: Fiber artist, fashion designer, sewn product developer, pattern maker, technical designer, and finally MakeICT board member and textiles area lead. She has taught classes in sewing, dying, printing and lots of other forms of art. Malissa moved to Wichita from Austin in July 2015.
"I moved to Austin shortly after the new airport opened and the Greater Austin Area had 500,000 people. I moved to Wichita shortly after the new airport opened and the Wichita Metropolitan Area had 500,000. Wichita reminds me a lot of those early days in Austin. If great things could happen there I can't wait for what's in store here."
Malissa is seen at MakeICT a lot but one great time to catch her is at Textile Tribe on the second Sunday of each month in the afternoon. Textile Tribe is a casual come-and-go event where anyone can bring in Unfinished Fiber Objects (UFOs) to work and collaborate on.
"I love MakeICT for the community it creates, the knowledge that is shared, the creativity it invites. The fact I know nothing about electronics, yet my son is obsessed at the moment and we can take classes and learn together. That he can come in and ask what a flame diode is and some one will take the time to explain it to him in terms that a 9-year-old can understand."
Malissa brings a great depth of knowledge in the world of fiber arts and is always trying something new. "I discovered Boro recently, it basically simple running stitches used to mend or repair thin spots in fabric by adding a patch. I'm actually using the stitches to surface embellish a dress I'm making out of old jeans." She's being sewing since childhood, with two sewing machines by the age of nine and a family of makers who sewed her clothes.
Her class called "Know Your Sewing Machine" invites curious beginners to bring in their own machines to gain the technical background to run their machines properly. "Driving a sewing machine is like being in stop and go traffic," she says, "it's not an open highway where you maintain speed. You Pump the foot pedal, let the machine pull the fabric, and use your hands to lightly guide the fabric." I know it a lot to remember even I forget sometimes.
Keep up with Malissa and view more of her creations at mlwear.com or on instagram @mlssfshn.