Did you know that you can support MakeICT simply by shopping? Our rewards affiliates offer donations to MakeICT at no additional cost to you. All you have to do is sign up!
Dillons Community Rewards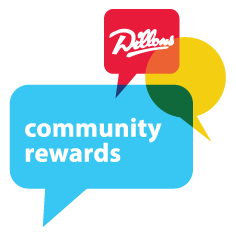 To support MakeICT when you shop at Dillons with your Plus Card, follow the steps below
Create an account or sign in if you already have one
Click on "Enroll Now"
Search for "MakeICT" in the box provided
Select our organization and click "Enroll"
Dillons Community Rewards applies every time you use your Plus Card, although you have to re-enroll (by following these same instructions) every year. When you shop, Dillons will make a donation to MakeICT at no cost to you.